Sp-JAIF exhibition produced by C-ASTEC
Welcome to our Events and BtoB Meetings in the booth E93
Sp-JAIF is a group exhibition that consists of six manufacturers of aircraft parts. We are from JAIF, which means Japan Aerospace Industry Forum.
We are pleased to have events with you, such as workshops, business exchange and product & service presentations to maximize the opportunity to meet new business partners.
Also we are delighted to set-up BtoB meetings between you and our companies below.
Sp-JAIF companies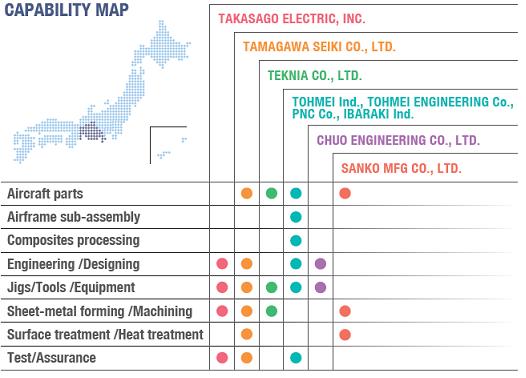 Sp-JAIF Brochure
download
(PDF 2,916KB)
Contents in Events
Subject could be…:
-Trend of new technologies from aircraft parts/engine parts manufacturing market in Japan
-Future possibility of business collaboration between your company and our companies
-Presentation of Japanese Government Support (by METI government officers)
Customers could be…:
Aircraft parts and components maker, Engine maker, Engine parts and components maker, Maintenance and MRO company, OEM/PMA parts maker, Mechanical system and/or avionics system and parts maker, Design company, and Parts supply chain.
Event Schedule
Please refer to the link below. We are happy to add events and meeting with you.
download
(pdf 20KB)
Contacts
Please send Inquiry form to us, or send email to the contacts below.
download
(word 33KB)
Miho Watanabe (Ms.) email:
watanabe@c-astec.jp
Hiroshi Ogai (Mr.) email:
ogai14@c-astec.jp
C-ASTEC (Chubu Aerospace Industrial Technology Center) in Nagoya, Japan
Profile of Sp-JAIF companies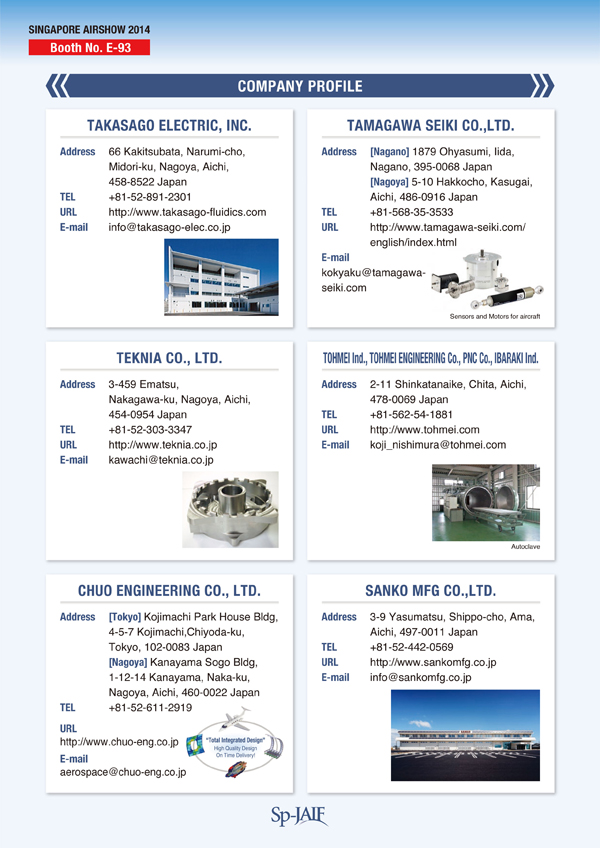 ---